About
Amy Ewing is the young adult author of The Jewel, the first book in The Lone City trilogy.
Background
She grew up in a small town outside Boston, where her librarian mother instilled a deep love of reading at a young age. Amy moved to New York City in 2000 to study theater at New York University. Unfortunately, her acting career didn't quite pan out. She worked in restaurants, as an administrative assistant, a nanny, and a sales representative for a wine distributor before the lack of creativity in her life drove her to begin writing.
Amy received her MFA in Creative Writing for Children from The New School, where she was lucky enough to meet a fabulous community of YA writers who keep her sane on a daily basis. She lives in Harlem, where she spends her days writing, eating cheese, and occasionally binge watching The Vampire Diaries.
Fun Facts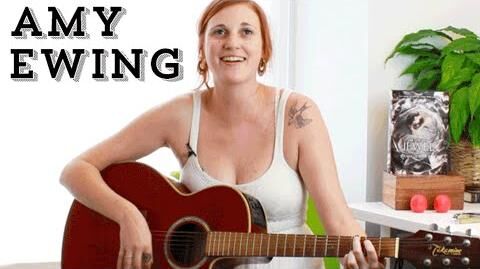 Sources
Ad blocker interference detected!
Wikia is a free-to-use site that makes money from advertising. We have a modified experience for viewers using ad blockers

Wikia is not accessible if you've made further modifications. Remove the custom ad blocker rule(s) and the page will load as expected.